IKO Technology Small Sizing
Excellent features realized by a simple structure by four-points contact in two-row raceways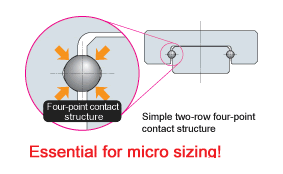 IKO adopts two-row four-point contact type for every Linear Way series. Thanks to our design know how and production technologies having been fostered for long time, high accuracy and smooth motion is realized in the micro series. In addition, load in every direction can be received evenly and therefore stable high accuracy and rigidity can be achieved even in applications where load has variable direction and size or complex load is applied.
Micro Linear Way L realized by simple structure

Micro linear way L for further needs of miniaturization produced by original small sizing technology. Wide variety of track rail width from 1 mm to 6 mm is available and high accuracy of micro positioning mechanism is realized.
"Micro Series" --- The IKO's pride
Perfection of miniature products realized by IKO's simple structure technology and compact designing. The "Micro Series" products accomplished by IKO's unique downsizing technology can miniaturize machines and equipment further and make their performances much higher.
Shaft Diameter: 2mm Outside Diameter of External Cylinder: 5mm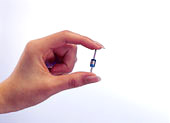 Linear Ball Spline G
LSAG2/LSAGF2
The IKO Linear Ball Spline G is a Linear Motion Rolling Guide Series of the round shaft type in which the external cylinder makes an infinite straight line movement on the spline shaft. It is most suitable for further down-sizing such as chip mounters, industrial robots, OA equipment, and measuring instruments in which smooth straight line movement and the accurate positioning of the rotation direction are required.
Shaft Diameter: 2mm Outside Diameter of External Cylinder: 5mm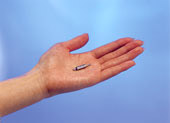 Miniature Stroke Rotary Bushing STSI2
IKO Miniature Stroke Rotary Bushing is a Linear Motion Rolling Guide Series with an extremely small cross-section which has extremely small steel balls built into the thin walled external cylinder and which can make a rotating movement and reciprocating movement in the axial direction at the same time. It will respond to the demand of smooth and precise rotation and direct acting guide of such items as various measuring equipment, IC manufacturing equipment, and extremely small parts of precision machines.
Stud Diameter: 1.4mm Outside Diameter of Outer Ring: 4mm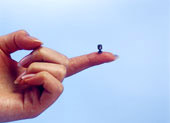 Miniature Cam Follower
CFS1.4V
IKO Miniature Cam Follower is a cam follower designed to be extremely compact, an optimally light load, high precision cam mechanism and follower bearing of straight line movement. It responds to various needs such as electronic parts equipment, OA equipment and small-sized index apparatus.
Related Information
High quality, high performance products manufactured by IKO.
Introducing IKO original technologies,"ALL IKO's own."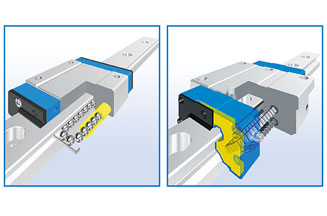 Capillary Technology
"C-Lube," IKO's original lubricating part, using the capillary action (capillarity). "C-Lube" can minimize the quantity of required lubricant and realize maintenance-free products. "C-Lube" can greatly contribute to the environment of the earth.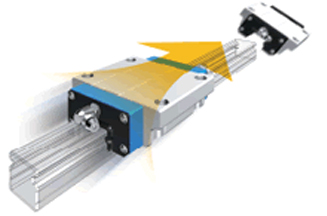 Interchange Specification
Due to IKO's unique and high machining technology and strict dimensional management of slide units and track rails, unparalleled highly interchangeable products can be realized. You can order whatever you want, whenever you want, and as much as you want.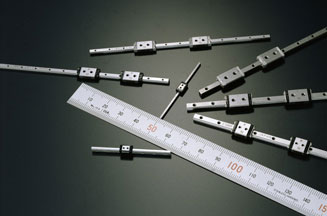 Small Sizing
Simple structure and compact design based on proprietary down-sizing technology. Even in case of extremely small size products, high performance and high quality are realized.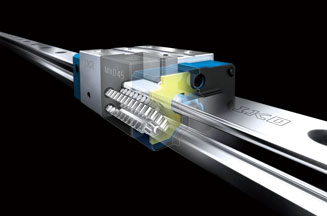 Roller Technology
In comparison with ball bearings, rollers have minimal elastic deformations in terms of load. Taking full advantage of these characteristics, smooth operation, high reliability, high rigidity, and high accuracy were realized.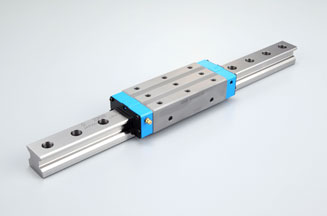 Extra Long Unit
IKO have greatly improved the load capacity and run-outs of the long unit by extending conventional long units without changing the sectional dimensions. This can downsize the guide mechanism and improve the performance without re-designing the units.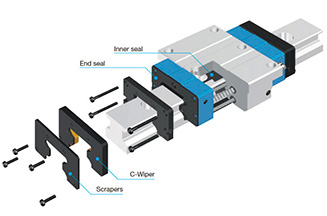 Special Environments
With IKO's special ideas and experiences, IKO have lineups of various products for special environments. You can select products fit for your requirement.
---