Needle Roller Bearings

Miniature Type Cam Follower Series
Needle Roller Bearings

Miniature Type Cam Follower Series
These bearings are compactly designed, incorporating very thin needle rollers in an outer ring with a small outside diameter relative to the stud diameter. They are used in electronic devices, OA equipment, and small index devices, etc.
Miniature Type Cam Followers
Internal Structures and Shapes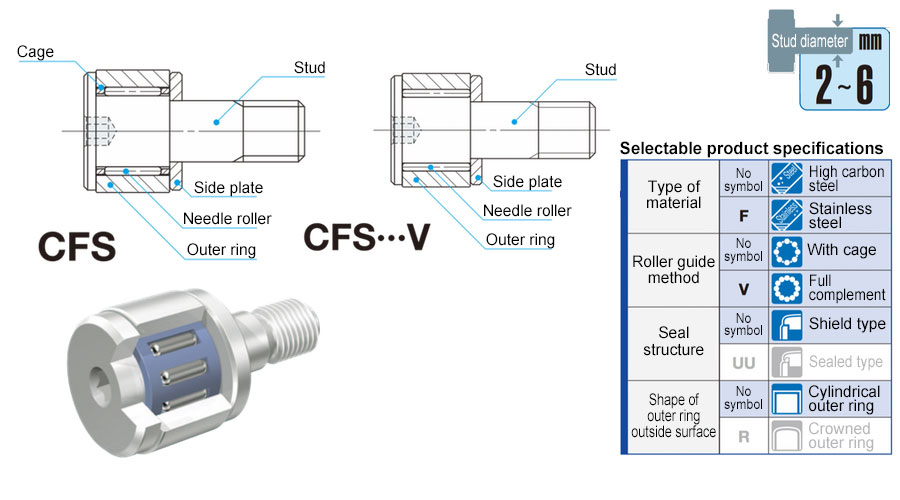 Thrust Disk Type Miniature Cam Followers
Miniature Cam Followers that incorporate special synthetic resin thrust washers to handle the axial load of the outer ring generated by installation errors, preventing friction and wear on the sliding surface.
Internal Structures and Shapes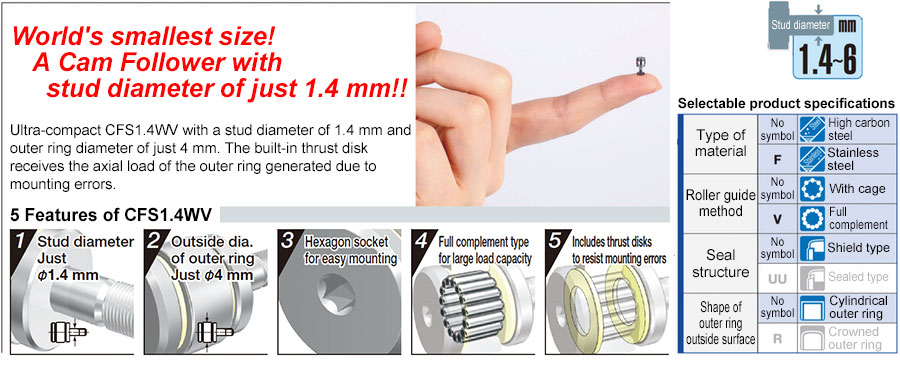 Related Products
---