Company Information Brand Philosophy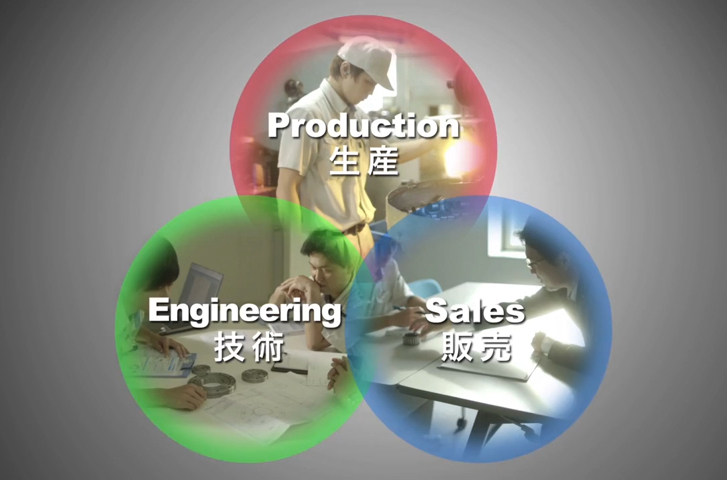 Three forces that support the IKO brand
In order to respond to customer needs, IKO products must provide high quality, high added value and new value to the marketplace. The production, technology and sales divisions in Nippon Thompson continue to enhance their quality control, technological developments and customer support capabilities to improve and further business development to meet customer needs.
Quality Control
Production Division
High-quality, multi-model manufacturing
Quality Control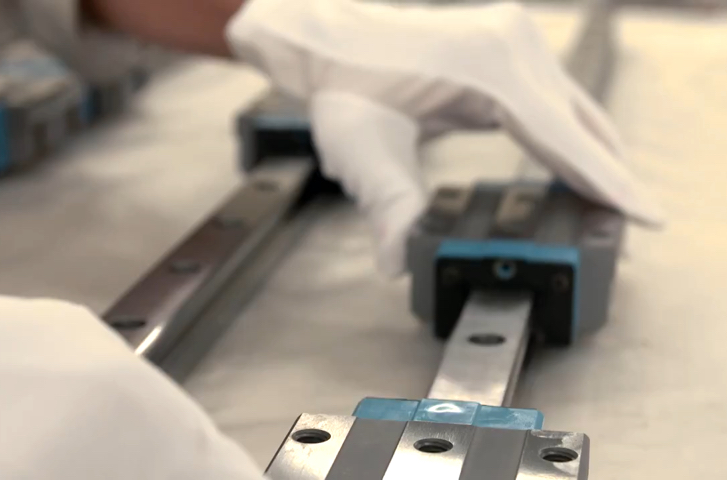 A commitment to maintaining the high quality our customers expect
At Nippon Thompson, we believe high quality and high accuracy are the main reasons our customers choose IKO. However, IKO also offers a variety of products that meet a wide range of needs. Products that include Needle Roller Bearings, linear motion rolling guides, and precision positioning tables that integrate control electrical components and friction reduction mechanisms. With these diverse products, we will continue to advance our efforts in production in order to achieve long-term reliability and customer loyalty.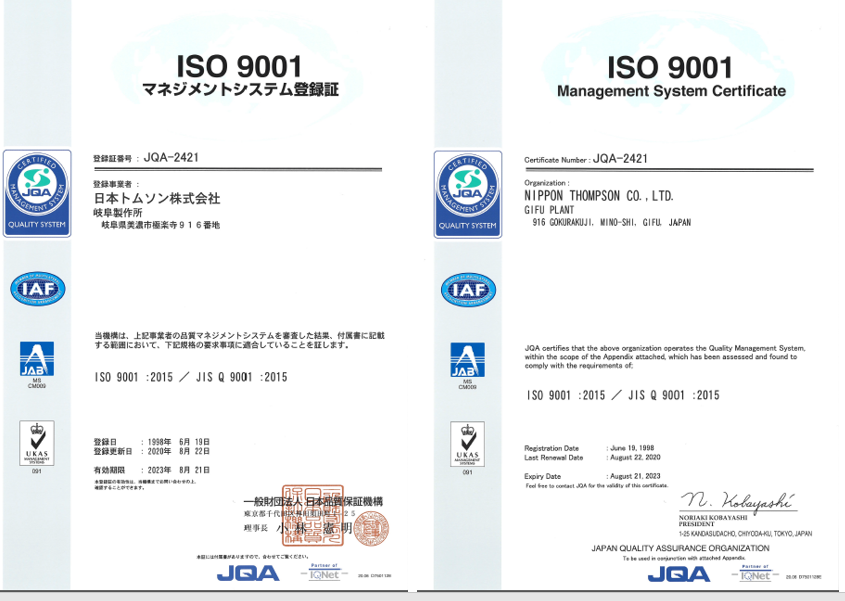 Achieving optimum production with a reliable quality control system
Based on a reliable quality control system that has earned the international quality management system "ISO9001", we utilize production techniques that have been cultivated over many years, integrating heat treatment, grinding, assembly, and inspection in our commitment to painstaking production. In addition, in order to quickly deliver this quality to the rest of the world, we are committed to strengthening our overseas production locations and systems to increase efficiency and production at strategic sites. We are focused on improving quality and stabilizing supply.
Registration No.: JQA-2421
Registered operator: NIPPON THOMPSON CO., LTD., Gifu Plant

Advanced Technological Development
Technical Division
Creating new value from the customer's point of view through advanced technology
Advanced Technological Development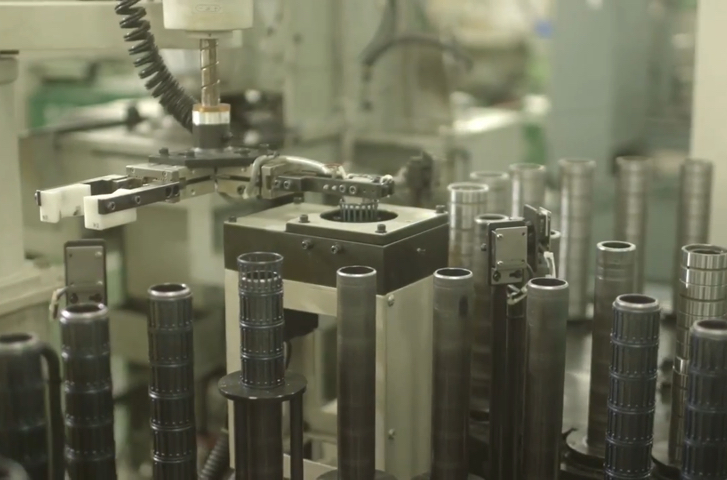 Promoting technological development in-line with customer needs by encouraging collaboration among our divisions
IKO responds to customer needs with unique and valuable products. Our product development expertise is built on the technological capability that pioneered the first ever Needle Roller Bearings in Japan using in-house technology, and the commitment to respond seriously to the needs of our customers. In order to develop IKO products from the customer's point of view, we utilize not only the strength of our technical division, but also the information and knowledge of the entire company, including the sales and production divisions.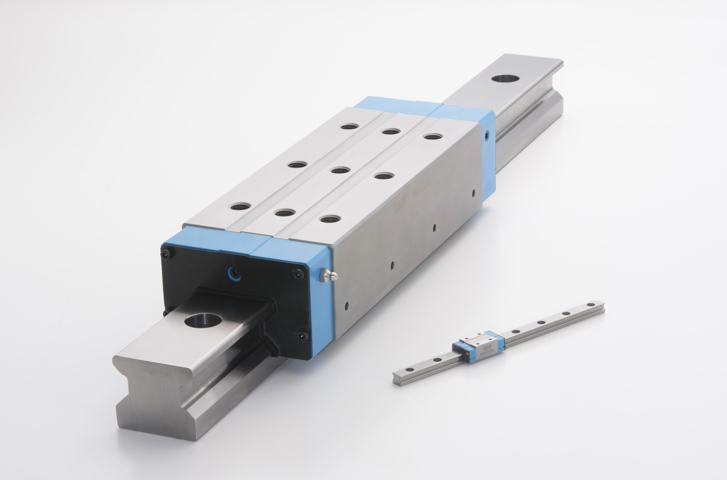 Developing valuable products for future generations
IKO has created numerous products that meet a variety of needs. Our C-Lube maintenance-free series products offer long-term, maintenance-free lubrication, which can reduce lubrication management needs. We have also developed Needle Roller Bearings that can withstand severe operating conditions such as high temperature and ultra-high-speed rotation, suitable for use in the engines of racing motorcycles. In addition, we offer solutions in a wide range of sizes to meet a wide range of needs, including the world's smallest linear motion rolling guide, Linear Roller Way Super X, with high accuracy and high rigidity. At IKO, we will continue to create valuable new products that will serve as the foundation for the next generation by utilizing advanced technology and staying true to our mission.
Customer Solution Support
Sales Division
Responding to customer needs with tailored solutions
Customer Solution Support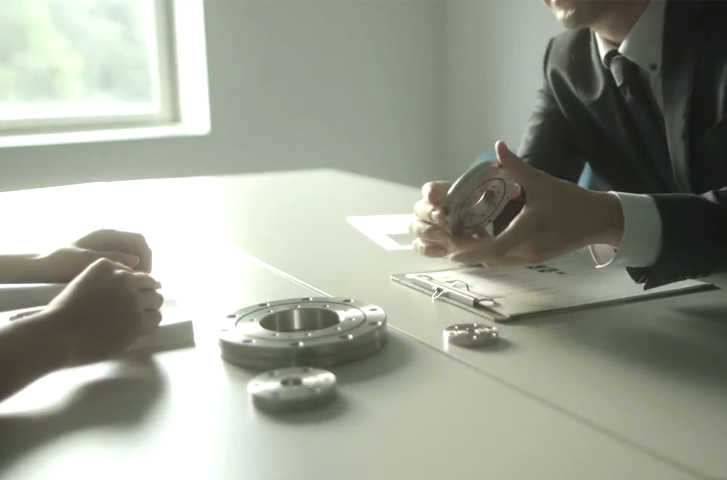 Proposing optimal technologies and ideas with a company-wide structure
IKO takes pride in its ability to respond with fine-tuned solutions to individual customer needs. On the front lines, our domestic and overseas sales representatives give their all. Nippon Thompson promptly provides feedback from customers to the technology and production divisions, and all divisions cooperate within the company to respond. In addition, each sales representative actively develops proposal-based sales with their customers to come up with a tailored solution utilizing the best technologies and ideas for the situation. Our goal is to develop the solution along with our customers.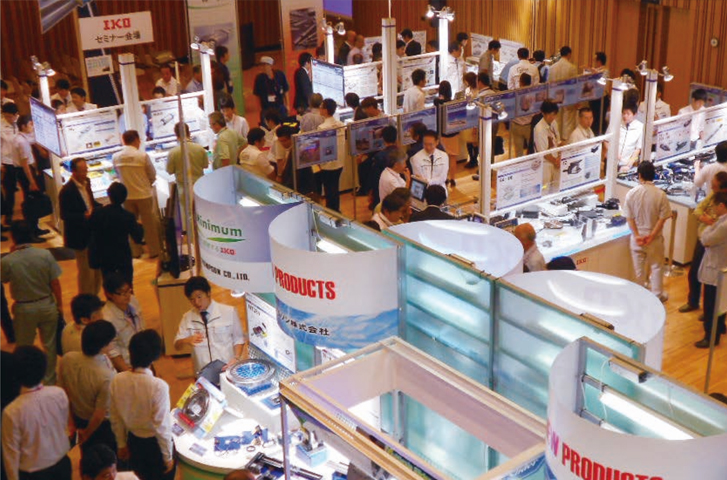 A variety of products that meet customer needs
In order to optimally respond to a wide range of needs, IKO offers a wealth of products. To enhance understanding of the products we offer, there are various activities we participate in. The IKO Today showroom at the Gifu Plant displays nearly all of our product series. We also exhibit at domestic and overseas trade shows to provide a hands-on experience, and participate at private shows with community-based operation as the concept. We aim to educate people on our product offerings and will continue to contribute to society by providing key components and bearings that reduce environmental impact.
Company Profile
Related Information
---