Company Information Corporate Message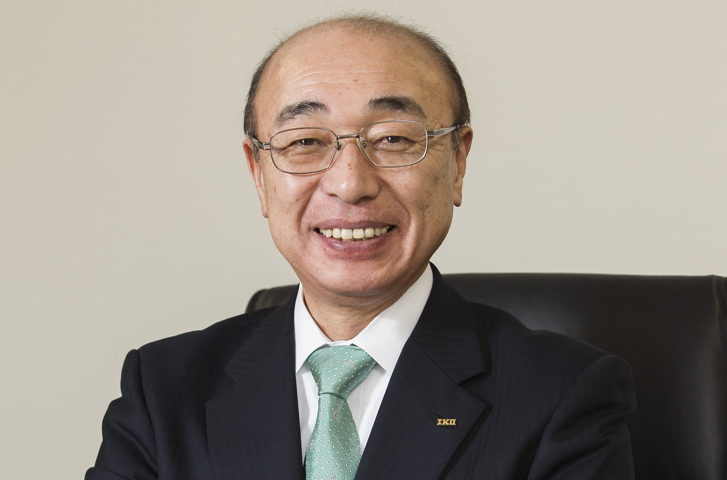 IKO aims to grow into a global company that supports our society.
Nippon Thompson, established in 1950, manufactures and sells bearings which are important parts of various machines and related equipment. They were formed under the management philosophy of "a technology development-based company that contributes to society".
The brand name IKO is an acronym for Innovation, Know-how, and Originality. At Nippon Thompson, all employees regard the ideas contained in "IKO" as a code of conduct, making the most of the advanced technology that developed the first Needle Roller Bearings in Japan utilizing in-house expertise, and providing high-quality products that meet diverse needs around the world.
We plan to continue providing high quality and high accuracy, the main reasons our customers choose the IKO brand, with a wide range of products that meet many needs. To achieve this goal, we have always devoted ourselves to careful manufacturing under a reliable quality control system.
In addition, we concentrate our efforts on developing products using advanced technology while staying true to our mission. Our goal is to provide creative and valuable products that will serve as the foundation for the next generation. In order to practice "proposal-based" sales with our customers, we follow the needs of each customer closely and provide the optimal solution.
All divisions work together to solve customer issues under the shared awareness of growing together with our customers as good corporate citizens. We not only promise thorough compliance as a corporate citizen, but also promote corporate activities that take the environment into consideration in order to preserve and achieve a healthy global environment.
Bearings that smoothly operate machines are a key element in working to reduce the environmental burden. Their name even means "support". Improving the functions of bearings can promote technological innovations in all types of devices, which could lead to the elimination of many social problems. Through our business activities, we hope to continue growing further on the global stage and working to support society by meeting needs and building trust.
CEO of NIPPON THOMPSON CO., LTD.



Company Profile
Related Information
---