Needle Roller Bearings

Short Stud Type Cam Followers
Needle Roller Bearings

Short Stud Type Cam Followers
IKO's Short Stud Type Cam Followers CFC···B have a new mounting structure using a hexagon socket head bolt and a dedicated flange nut.
This new structure maintains the performance of the cam follower while making it more compact and mountable.
Since CFC···B needs far less mounting space than conventional cam followers, it enables greater freedom in design, improving production efficiency in a wide range of industries.
Internal Structures and Shapes
CFC…BUUR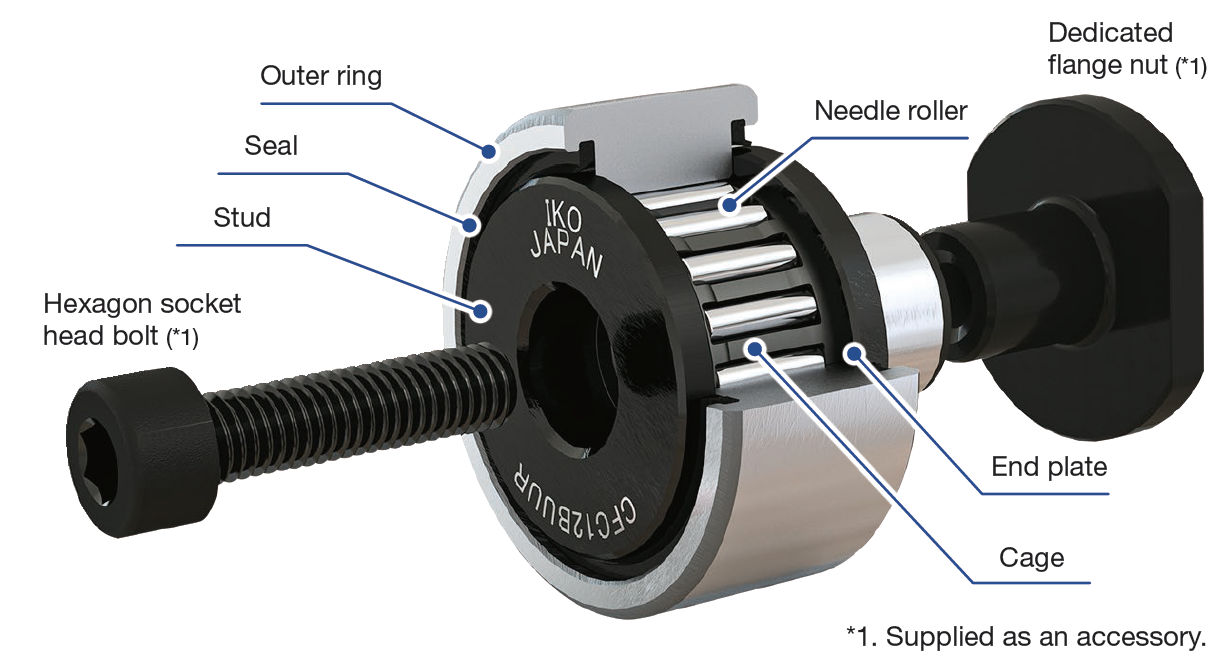 Features
Thoroughly compact design
By eliminating off-the-shelf nuts and adopting a new mounting structure using hexagon socket head bolts and special flange nuts, a significant amount of space is secured compared to standard cam followers.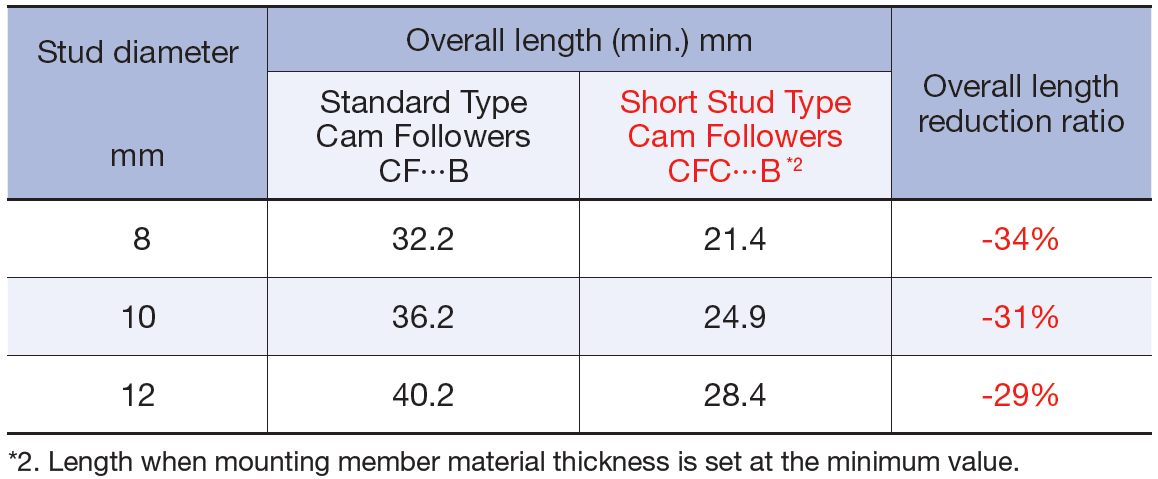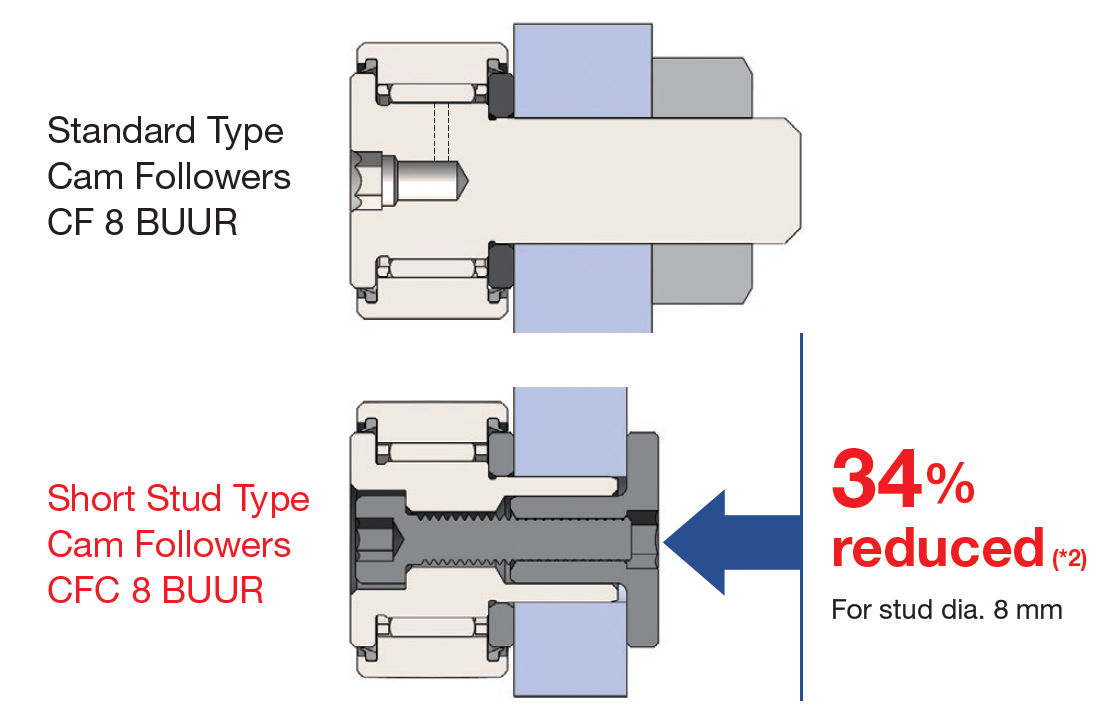 Ideal for difficult mounting locations
Short Stud Type Cam Followers significantly reduce the space occupied by nuts and studs.
They can be easily installed in locations that are difficult to install with standard cam followers, allowing for greater design flexibility.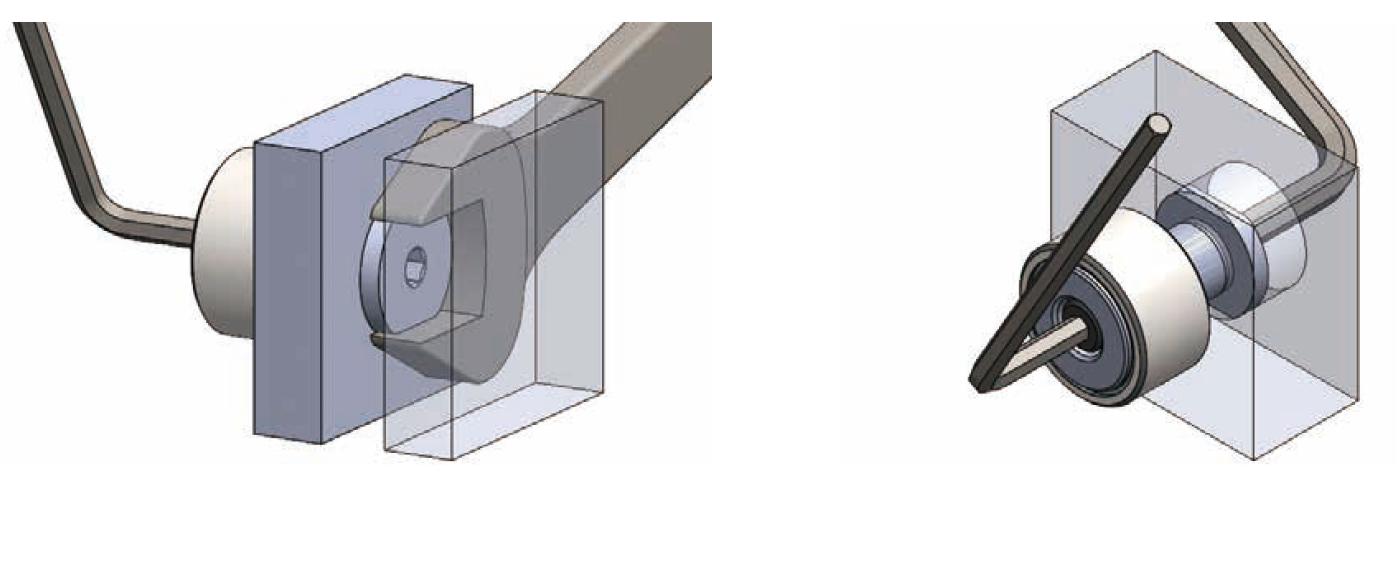 Related Products
---