Needle Roller Bearings

Mounting Holed Type Super Slim Crossed Roller Bearings CRBTF
Needle Roller Bearings

Mounting Holed Type Super Slim Crossed Roller Bearings CRBTF
Mounting Holed Type Super Slim Crossed Roller Bearings CRBTF is a compact and light weight bearings which mounting holes are prepared on both inner and outer ring of Super Slim Type Crossed Roller Bearings with the ultra-slim 5mm bearing width to make mounting to equipment easier.
Features
1.We achived the ultra-slim 5mm bearing width by IKO technology of miniature bearings production, and this bearing contributes to make equipments more compact.
2. Complicated mounting structures are not neccesary thanks to the mounting holes provided to both innner and outer rings which make it possible to mount directly to the mounting surface without a housing or a pressure plate.
Product Overview
What are Crossed Roller Bearings?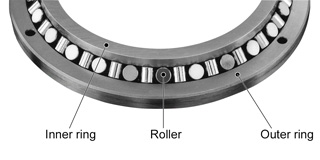 Crossed Roller Bearings are compact bearings with their rollers alternately crossed at right angles to each other between inner and outer rings. The orthogonal array of rollers allows the bearing to handle complex loads simultaneously from any direction, which makes assembly possible without needing to worry about load direction.
Compact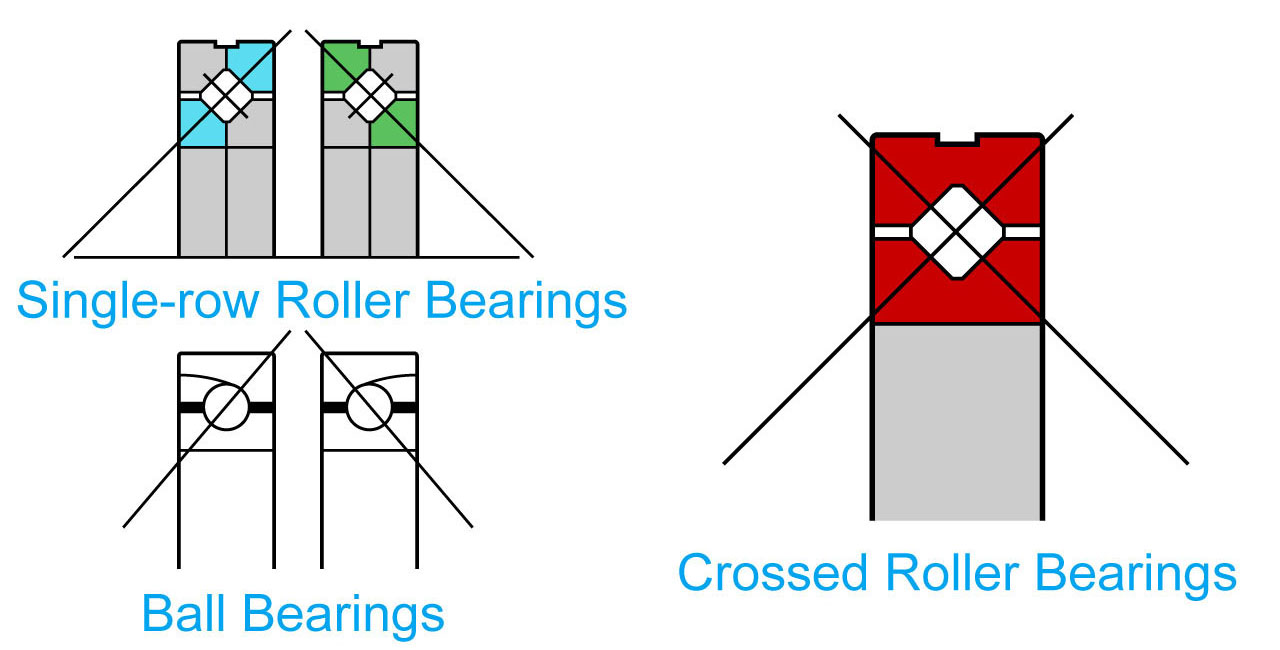 The orthogonal array of rollers reduces the cross sectional area of rear-mounted 45° contact angle roller bearings or single row ball bearings by half. This compact design allows you to more effectively utilize space in your application.
High Rigidity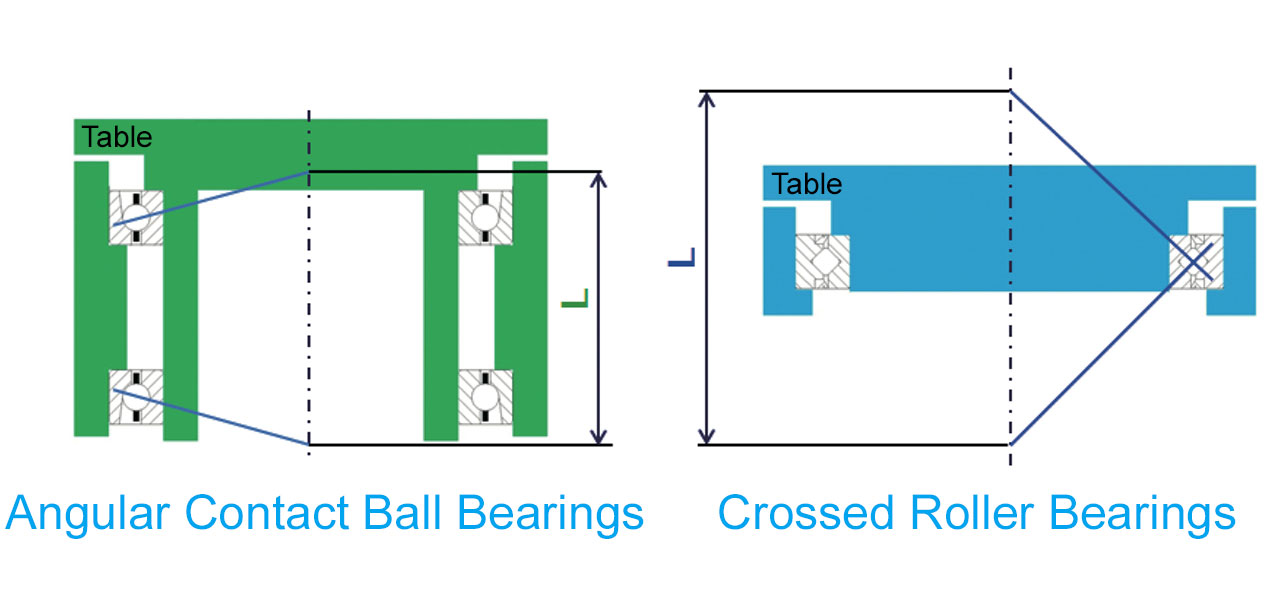 The figure is a cross-section of a rotating turntable. The application point distance from the time moment load is applied to the turntable is L, and the allowable moment load of the bearing is proportional to application point distance L. If increasing application point distance L to increase the moment rigidity of the turntable, two Angular Contact Ball Bearings are required. Because of the need for distance between the bearings, the equipment size increases as well. However, even a single Crossed Roller Bearing can increase application point distance L, keeping equipment compact and improving moment rigidity.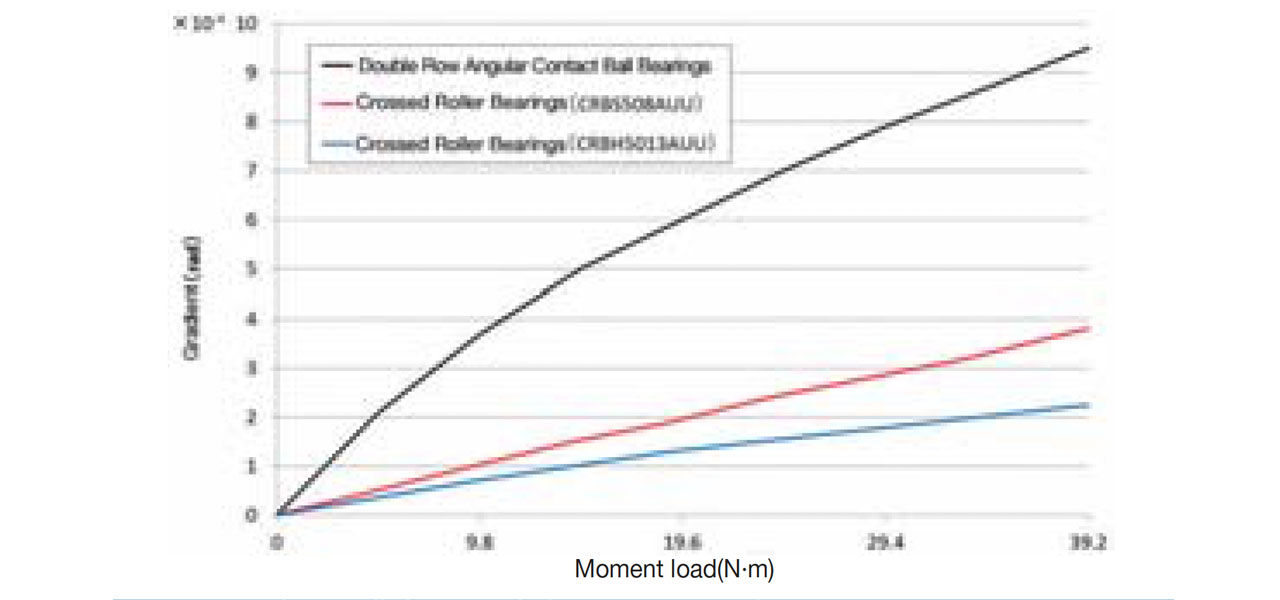 Because of the line contact structure, when using rollers for the bearing inner rolling elements, rigidity is greatly improved compared to ball type bearings. For example, rigidity is increased 3 to 4 times while achieving more compact cross-section dimensions compared to a double row Angular Contact Ball Bearing.
Related Products
---